Market Updates
17 Jan 2022
Market Update December 2021

By Mike Ross at Evergreen Advice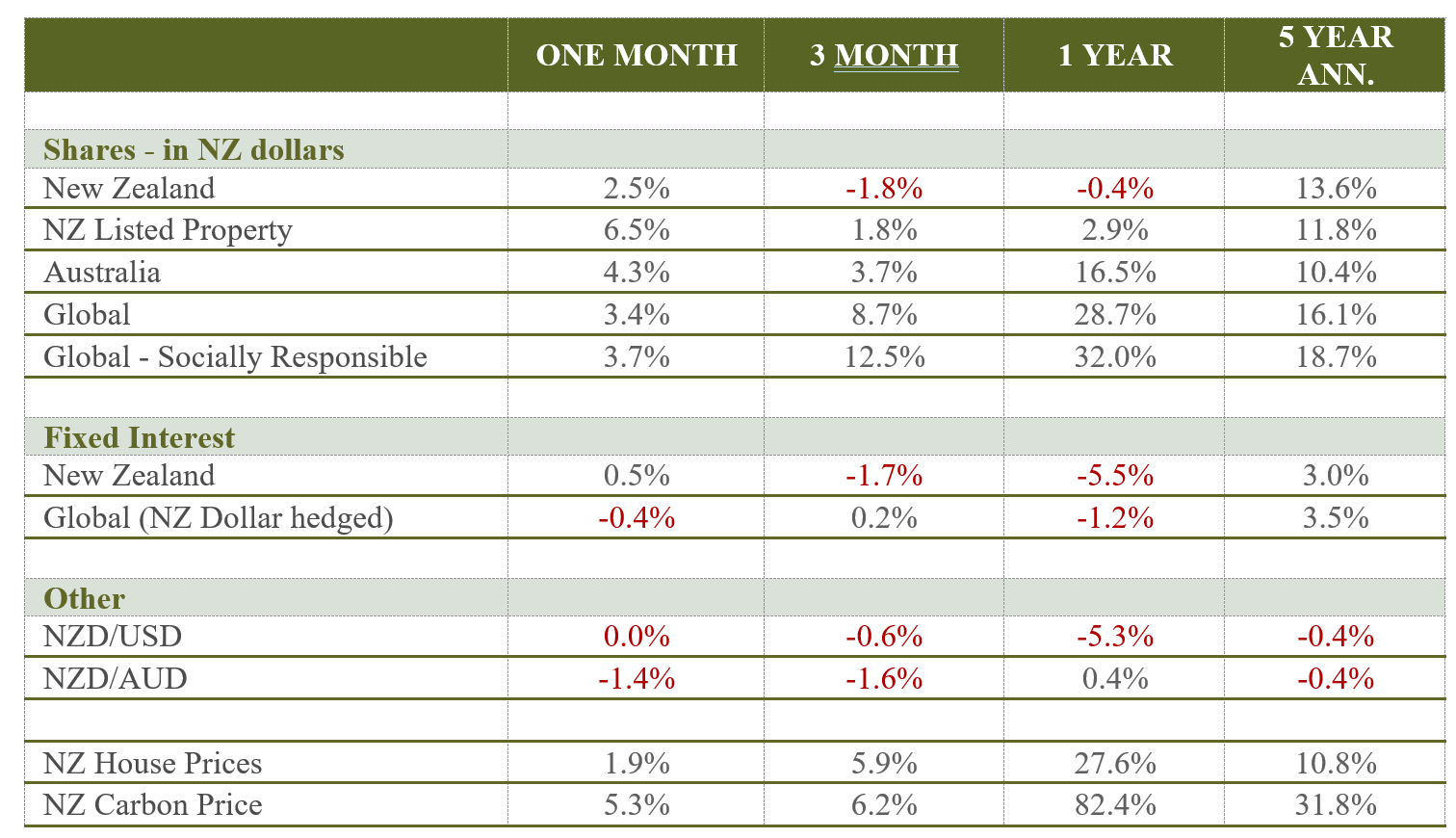 GLOBAL
Shares ended the year on a strong note, with positive returns across all major markets. Positive economic data announcements helped offset the negative effects of the spread of Omicron. European markets were the stand-out performer for the month, returning +5.8%. Emerging markets (+1.2%) delivered positive returns but lagged developed markets, with the ongoing pandemic having a stronger negative effect on emerging economies. Over the past 12 months global shares had a stellar run, returning 28.7%, and have more than doubled over the past 5 years returning 111%.

In contrast, global fixed interest had a negative month (-0.4%). There is a growing consensus that the recent high inflation will be more sustained (rather than transitory), with central banks forecast to raise rates in 2022 to help stem the inflation. Over 2021 global fixed interest returned -1.2%.
NEW ZEALAND
The New Zealand share market also had a strong December (2.5%), though this capped off a challenging 12 months for the New Zealand market that resulted in a negative return for the year (-0.4%). The local market has heavy exposure to defensive shares (such as utilities, telcos, and property) which are sensitive to interest rates. With the rising interest rates during the year, these shares fell. The NZ market was also dragged down this year by the poor share price performance of some large-caps stocks including A2 Milk (-54%) and Ryman Healthcare (-17.9%).

The graph below shows the annual performance of NZ shares (in dark green) over the past 12 years against other major asset classes. For much of the last decade, the New Zealand market has been a stand-out performer relative to other equity markets, but 2021 is a timely reminder of the benefits of global diversification.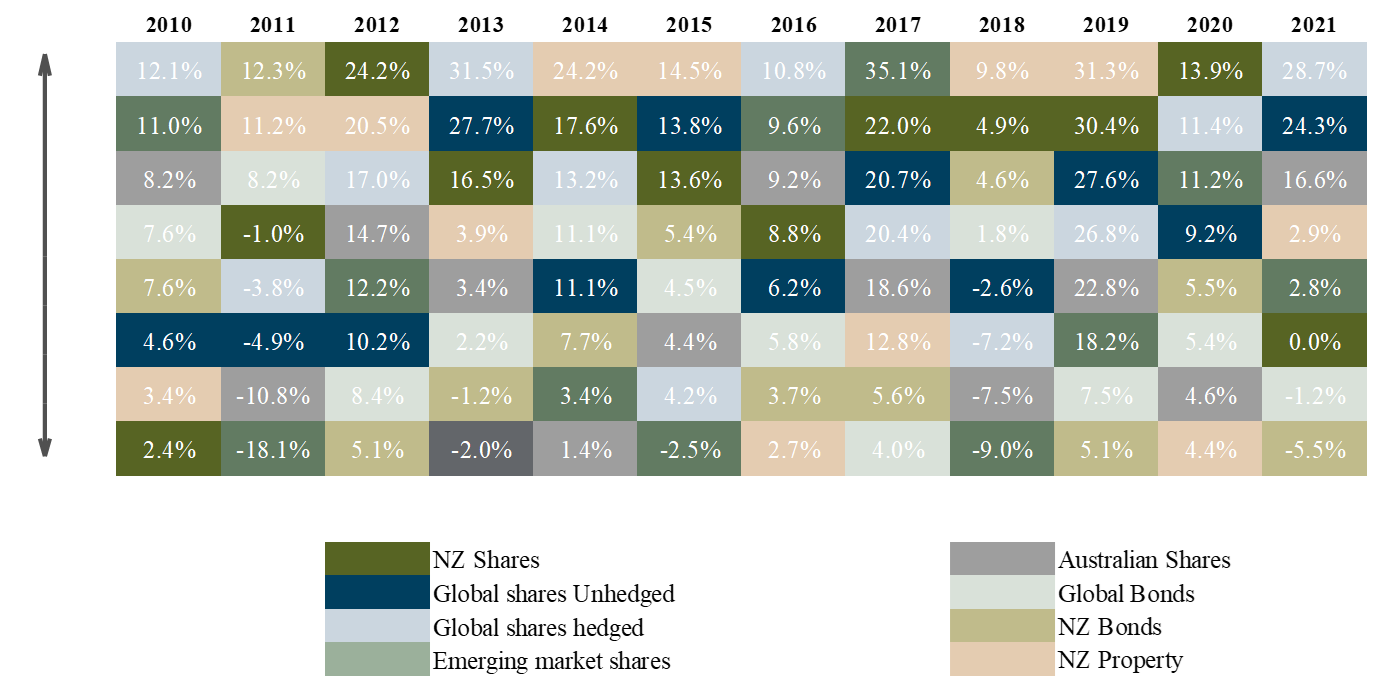 New Zealand bonds eked out a positive return in December (+0.5%) but had a particularly challenging year (-5.5%) as local interest rates increased materially.